Filsa 
Since its foundation in February 2012, Filsa Capital has successfully invested in a number of companies and enables early stage companies to grow successfully through 'smart money' (the combination of financing and making knowledge and experience available).
Filsa Consultancy has advised a number of entrepreneurs in the successful sale of their companies. Filsa was recently involved as advisor to the shareholders of Fortes Energy Systems, a manufacturer of heat and cold exchangers for heating networks, in the successful sale of the company to the BDR Thermea Group. We also advise companies on the restructuring of their balance sheets and shareholder agreements. Filsa was involved in the refinancing of a beer brewery as an advisor to the entrepreneur.
Filsa co-operates on a regular basis with other highly experienced executives, informal investors and venture capital firms.
Filsa invests since December 2017 through Filsa EAF B.V., a joint venture between Filsa and the European Angel Fund.
Ton Tuijten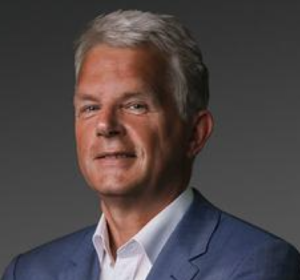 Ton, is particularly involved in investing and advising early stage companies in the tech and media sectors. As part of the investment, he makes his knowledge and experience available to the entrepreneur(s).
As a consultant, he also advises companies on buying/selling, raising capital and (re)structuring their (capital) structure.
He is a member of the advisory board of Textmetrics B.V.
In addition to his activities in Filsa, Ton was an Associate Partner at Improved Corporate Finance B.V. until December 2021.
Prior to that, he served as General Counsel Europe of Liberty Global Inc. until 2012. He was responsible for all legal, compliance, regulatory and lobbying activities and he was also a member of the management team and board member at the various subsidiaries and affiliates. He had a leading role in supporting the merger and acquisition activities of the company. From 1998 to 2005 he worked at UPC the predecessor of Liberty Global Europe. He was beside General Counsel also a member of the Board of Directors and was closely involved in the financial restructuring of the company between 2001 and 2003.
He previously served as General Counsel of Unisource N.V. from 1992 to 1998 and worked as a senior lawyer at KPN from 1987 to 1992.
Ton received the "European General Counsel of the year 2003" award from the "Corporate Counsel blue chip award" for his contribution to the successful restructuring of UPC.
He has a law degree from Leiden University and attended several postgraduate courses including courses at IMD and Harvard Law School.
Ilmar Hotsma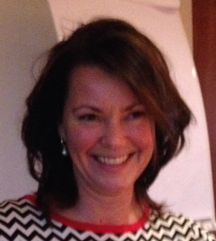 Ilmar has an analytical overview and quickly makes connections from a broad experience – whether from a business development, strategic, managerial or legal perspective. She translates complex situations into simple advice for startups, scaleups and corporates. She goes for practical and structural solutions and is strongly result-oriented. The clients indicate that they experience her as a passionate, fast-acting and inspiring person who has a good eye for people's qualities and can help them excel.
At Filsa she focuses on early stage companies in the LegalTech and Renewable Energy sectors. In addition, she is available to fulfill an advisory role at these companies. She also offers consultancy services in the field of compliance, governance and commercial contracts.
She is the author of the practical handbook for supervisory directors at early stage companies 'You can't be a little bit supervisory director, not even at early stage companies …'. She is involved in UtrechtInc as a mentor and coach. and NLGroeit.
She was General Counsel, Executive Secretary and Compliance Manager of Uniper/E.ON Benelux from 2011 to 2018. In this position, she was sparring partner of the management and was responsible for the legal support and compliance matters. Uniper/E.ON Benelux is involved in the construction, conversion and operation of energy production, renewable energy projects such as geothermal energy, CO2 storage, CHP, district heating. In 2011 she was a judge in training and developed and implemented a compliance program with a Euronext Amsterdam listed company.
She was previously General Counsel of KPN Mobile International B.V. from 2007 to 2011 and from 2005 to 2007 General Counsel of Sympac B.V. Both companies were KPN subsidiaries. She was a member of the management teams and was responsible for the legal activities, in particular, the establishment of subsidiaries and the rollout of services in Europe.
Before that, she held various functions as company lawyer, product manager and strategy consultant at KPN from 1990 to 2005.
Ilmar studied law in Leiden and holds also a Master in Business Telecommunications from Delft University of Technology. In addition, she holds a BA Cultural Sciences.
European Investment Fund (EIF) & European Angel Fund (EAF)
Filsa is supported by the EAF. EAF is an initiative advised by EIF which provides equity to Business Angels and other non-institutional investors for the financing of innovative companies in the form of co-investments. EAF works hand in hand with Business Angels and helps them to increase their investment capacity by co-investing into innovative companies in the seed, early or growth stage. The activity of EAF is adapted to the Business Angels' investment style by granting the highest degree of freedom in terms of decision making and management of investments. http://www.eif.org/what_we_do/equity/eaf/index.htm